Nuke Club in Berlin, 01.02.2020
Special concert in Berlin.
We celebrate Tommis birthday. This evening will not be forgotten!
Infos / Tickets
Monkeys Music Club in Hamburg, 21.12.2019
The recent appearance at NCN Deutzen having been dubbed "by far Tommi's best concert since his reemergence in 2015," the new incarnation of Stumpff refuses to rest on its laurels. Instead, the trio plans a Yuletide sojourn northward to the Pearl on the Elbe, the Free and Hanseatic City of Hamburg, to brighten up the holiday spirits with its unique brand of industrialmetal. So bring your mulled wine and mistletoe and make your way to the Monkeys Music Club near Altona station on Saturday, December 21st. And don't forget your bunny ears.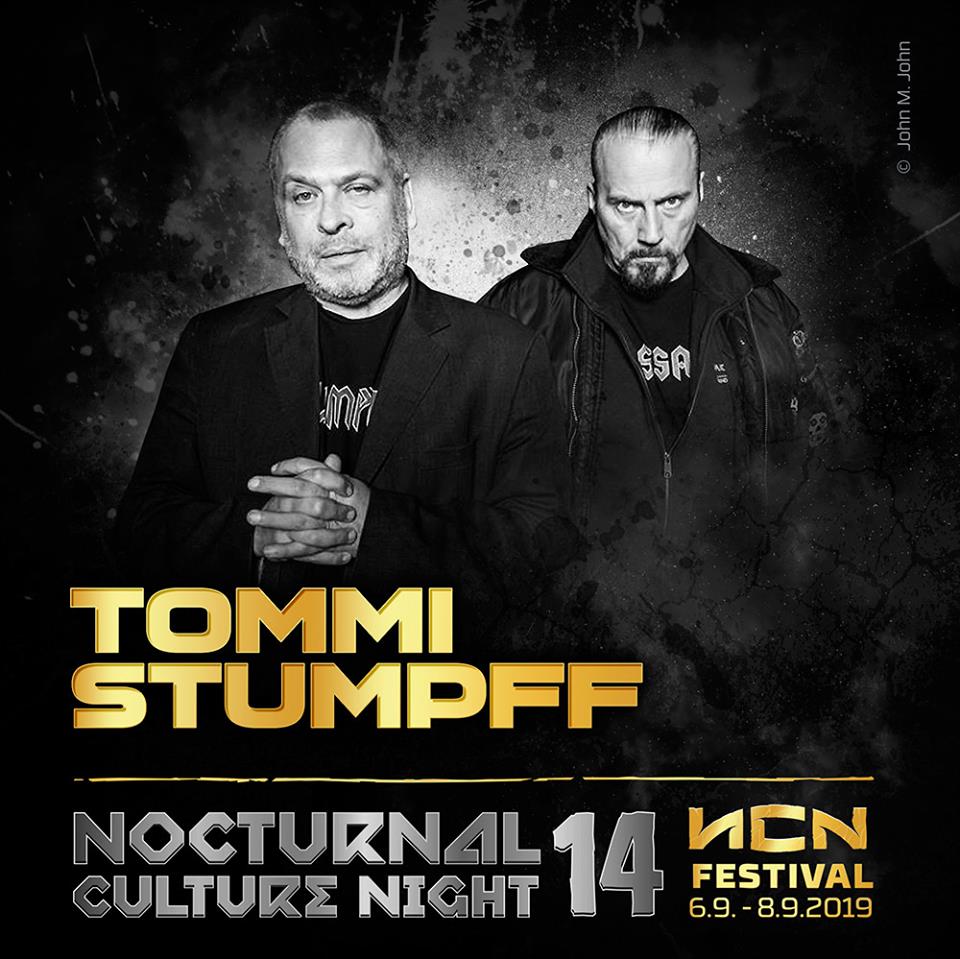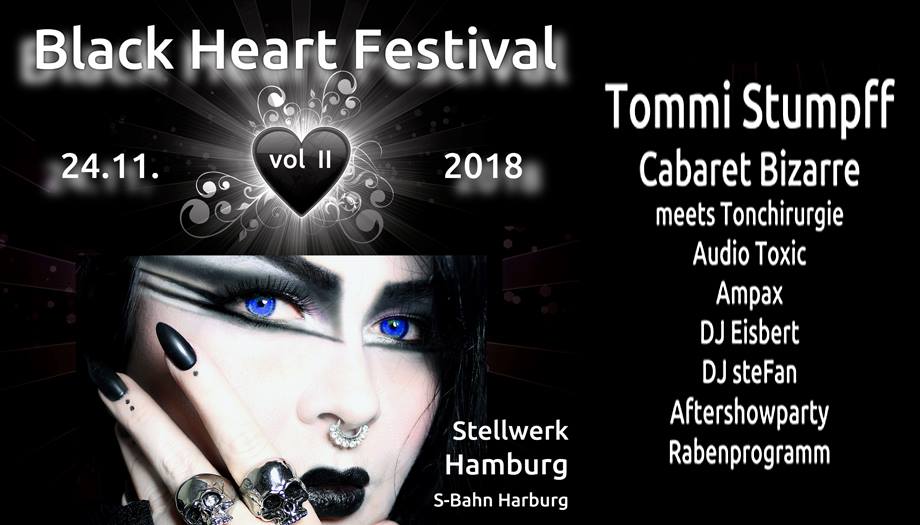 STUMPFF in Hamburg
Black Heart Festival II - 24.11.2018
Stellwerk Hamburg
Hannoversche Str. 85, 21079 Hamburg
Announcement - 08.09.2018
MTC Club, Zülpicher Str. 10, Köln
Tommi Stumpff is very happy to perform in Cologne again. He said: "The usual collateral damages, which can happen at the STUMPFF gigs, will be reduced to a minimum to avoid any harm to the dome."
Order tickets here: STUMPFF@eventim
STUMPFF is looking for support in cologne!
Who ever is interested in taking part, can enter the contest and vote.
And the winner is: AMPAX