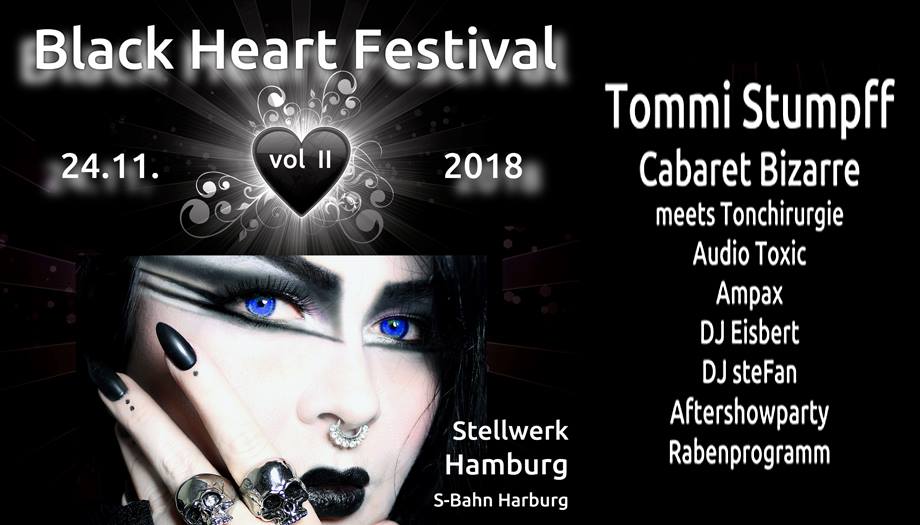 STUMPFF in Hamburg
Black Heart Festival II - 24.11.2018
Stellwerk Hamburg
Hannoversche Str. 85, 21079 Hamburg
Announcement - 08.09.2018
MTC Club, Zülpicher Str. 10, Köln
Tommi Stumpff is very happy to perform in Cologne again. He said: "The usual collateral damages, which can happen at the STUMPFF gigs, will be reduced to a minimum to avoid any harm to the dome."
Order tickets here: STUMPFF@eventim
STUMPFF is looking for support in cologne!
Who ever is interested in taking part, can enter the contest and vote.
And the winner is: AMPAX