ALLES IDIOTEN
Release: 19.03.2021
The long-awaited new release from Tommi Stumpff is out now!
At last, after more than 20 years, the album ALLES IDIOTEN appears this spring. Like Tommi's successful re-releases from the past few years, it is pressed on transparent green vinyl (also available on CD).
As usual, Stumpff seems to be ahead of the times once again!
The imposing Alles Idioten is totally up to date with its cynical lyrics and has the potential to thrill anyone who's ready to blow their brains out with booming bass drums. Geh sterben, 300 Tote Teil 2, Frohes Fest and Gnade dir Gott are just as powerful and sure to shake the roof. The surprisingly dynamic cover of Ted Nugent's Stranglehold transcends all genre boundaries and emerges in a whole new set of clothes.
Once again, Tommi STUMPFF has managed to create an unmistakable style all of his own.
Our recommendation: turn up the volume and give STUMPFF a listen!
Excerpts:
ALLES IDIOTEN GEH STERBEN 300 TOTE - TEIL 2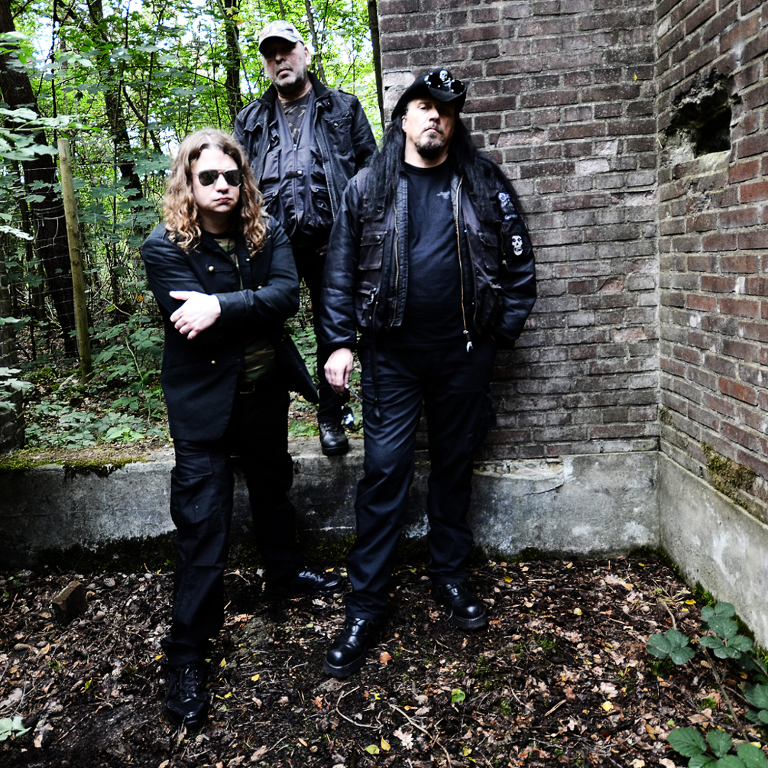 Work in progress
NEW STUMPFF EP
Reinforcements have arrived and work on a new EP is running at full throttle.
Sam Hunt of Hamburg post-punk duo Shice Squad will be joining on baritone guitar to throw extra meat in the mix.
The new EP features a nod to the hard-driving metal of yesteryear while keeping the signature Stumpff sound intact:
Propulsive beats and danceable synth basslines merge with a blistering two-guitar attack, layers of hard electronic mayhem and topped off by Stumpff's salaciously sardonic singing to form a mix that'll leave headbangers, electro-stompers and industrialists alike unable to stay in their seats.
Recorded at Dungeon Studio Rhenania
electri_city 2017
Stumpff isn't merely a musician but also a talented sound-designer, who talked in an interview with Ecki Stieg (Grenzwellen) about creating music, his comeback and his new activities.